Sun Sensitivity Explained
According to the Mayo Clinic, sun sensitivity can be the source of serious skin irritation, and is a relatively common occurrence. Understanding sun sensitivity is an important part of being able to both identify and mitigate some of it's more severe effects. We put together an infographic (below) to help you understand what types of sun sensitivity feels like, looks like and what you can do to protect yourself from the sun if you do experience sun sensitivity.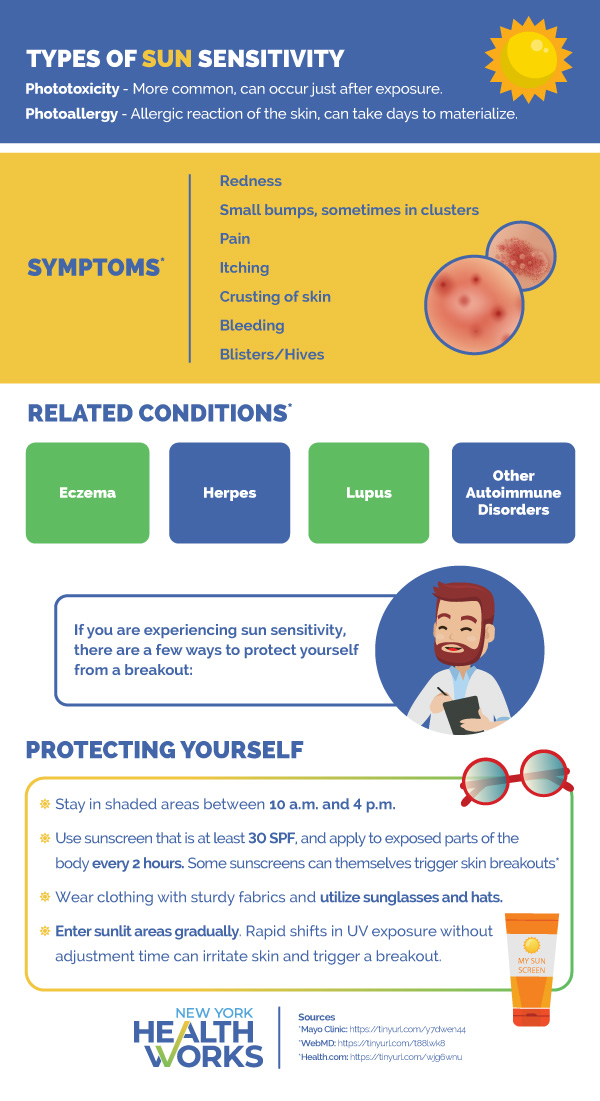 Share this infographic if you want to join us in spreading sun sensitivity awareness!